In 2022, MetLife turned it's attention to DEI and we activated their strategy with the Join the Huddle platform that invited Jets & Giants fans at MetLife Stadium to participate in an auction of team merchandise and experiences, to raise money for local youth programs that serve disadvantaged communities.
In 2021 We created the MetLife ALL-PET Team in-stadium, and through display advertising, with a sweepstakes activation for fans to submit their pets for dog-and-cat-themed roster positions. Case study will come soon!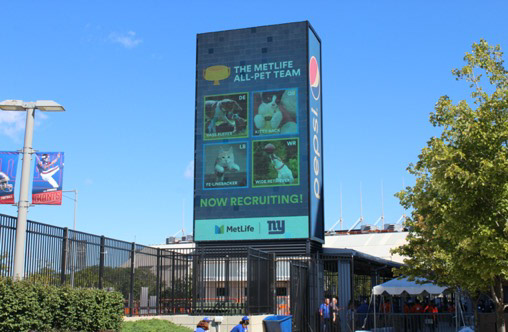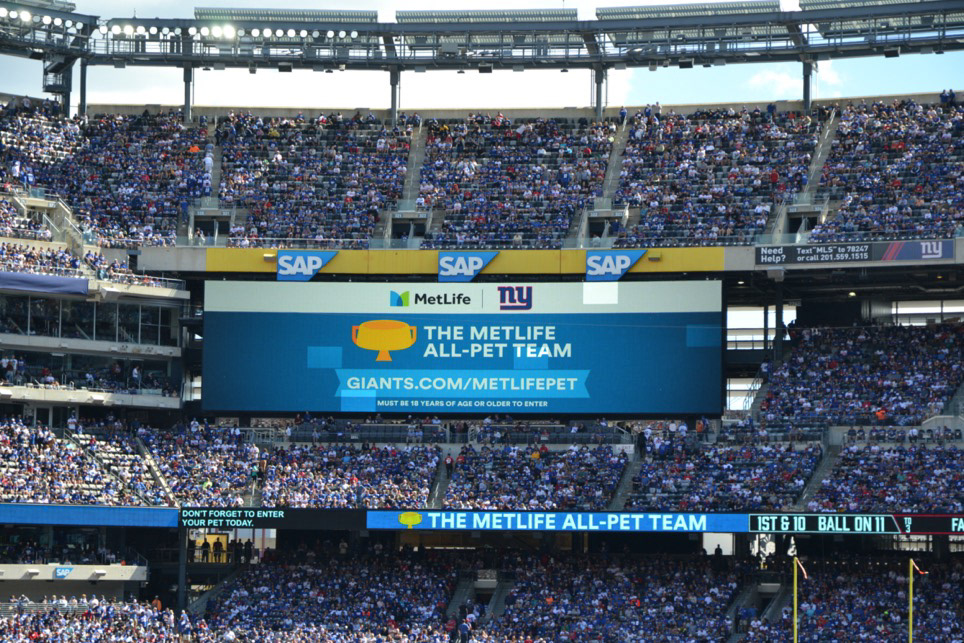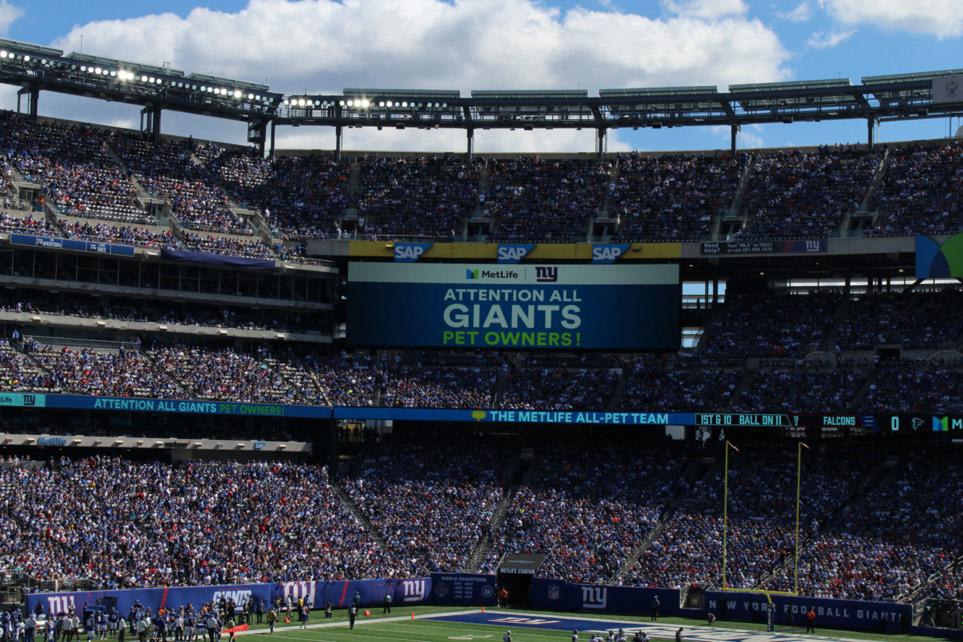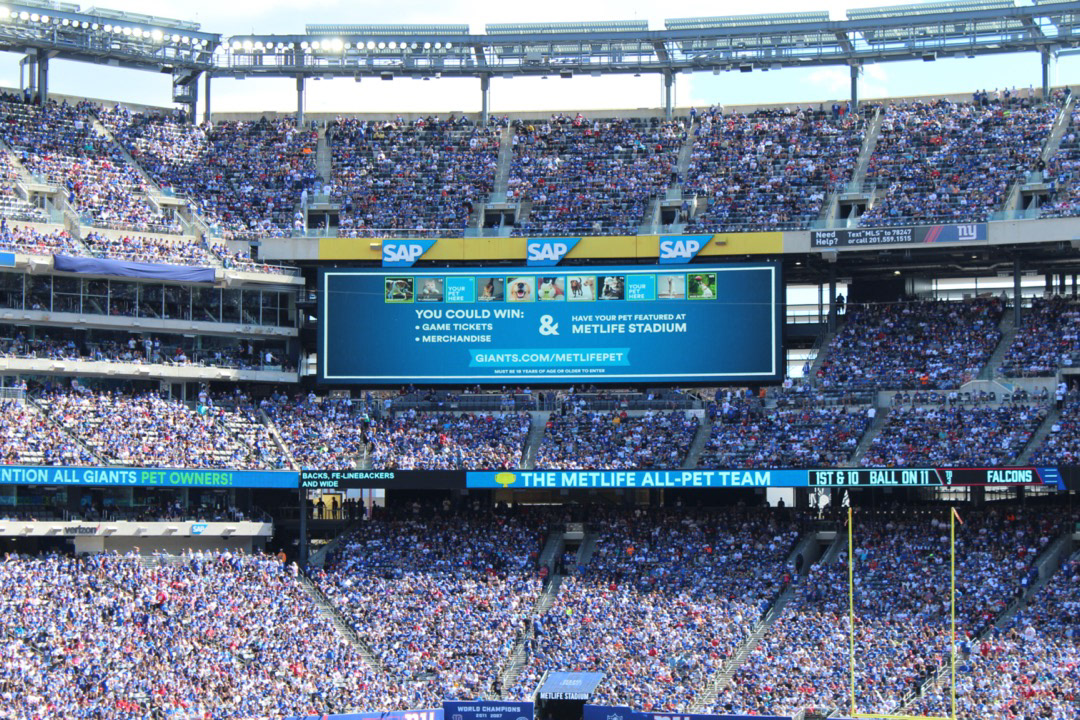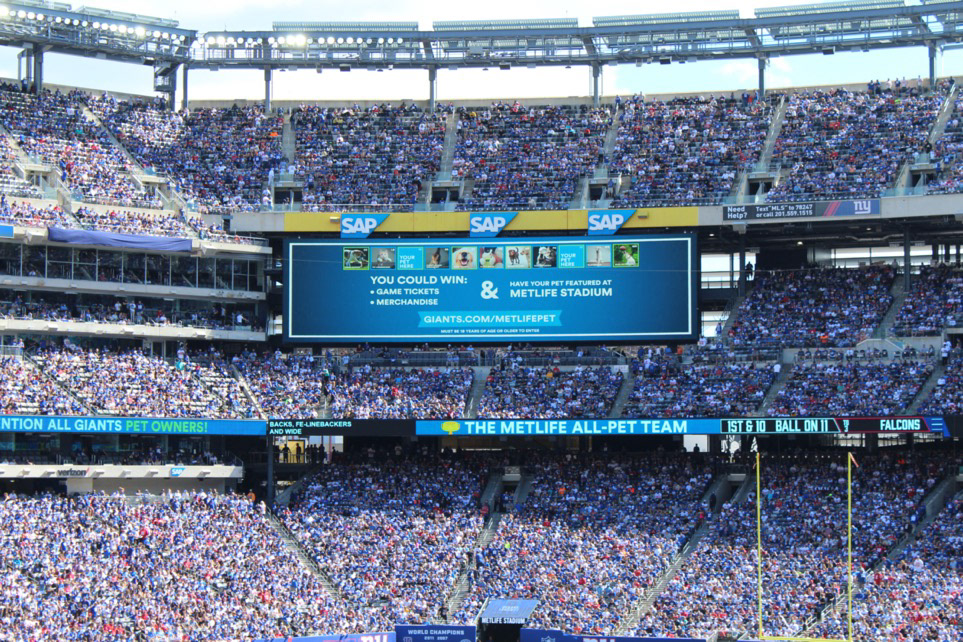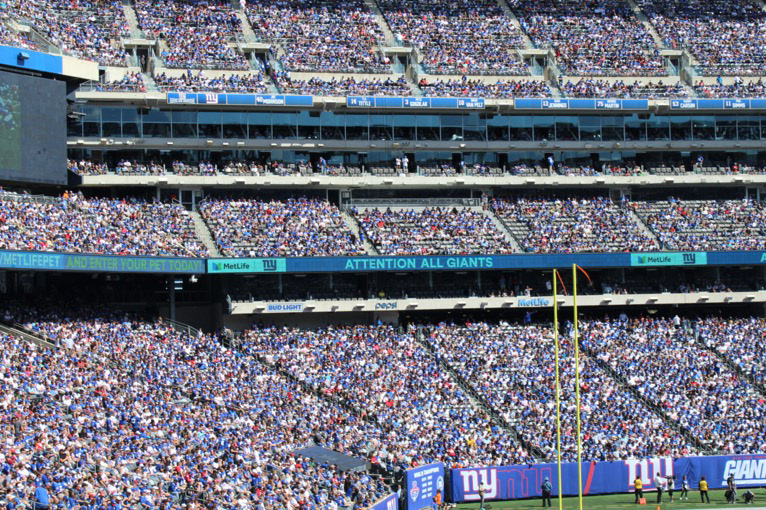 Since 2017, I've worked with MetLife, at Rooftop 2, for their activations at MetLife Stadium in New Jersey, the home of the New York Jets and the New York Giants. 
In addition to smaller one-off projects, Each year MetLife has a new focus and we update the creative and activations to suit the business goals and initiatives within the company.